Minister Edith Schippers of Health, Welfare and Sport in the Netherlands visited Dockx Medical at the fair MEDICA 2015 in Düsseldorf this week. Jacques Verheij, sales manager at Dockx Medical, showed the minister how the mobile operation chair/table iMoc|Baroc operates and what its main advantages are. iMoc stands for "Innovated Mobile Operation Chair".
The Baroc was developed in collaboration with Q-Tec; for this project responsible for the development process and assembly. This mobile surgical chair/table (suitable for very heavy patients) is designed for general, bariatric and robotic surgery, gynaecology and urology and is equipped with electrically controlled drive assistance.
The Baroc offers:
more attention to the patient
saving time on logistics
better working conditions
lower costs
For more information about the Baroc we refer to the website of Dockx.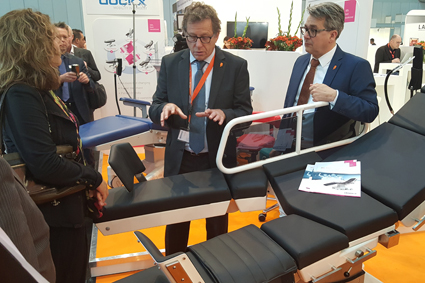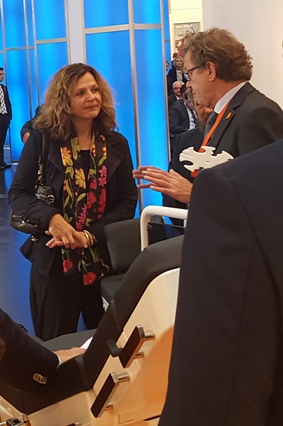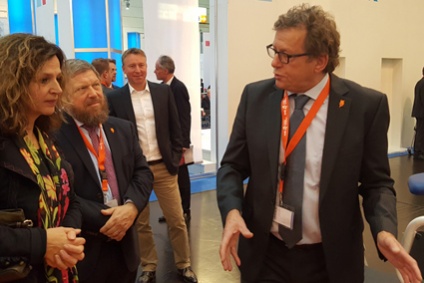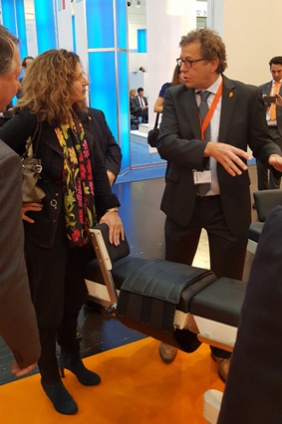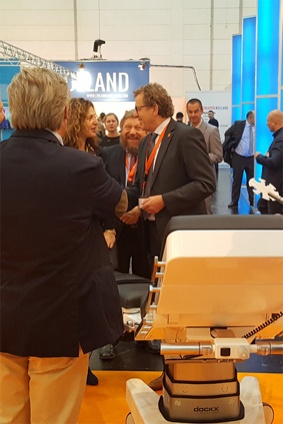 More news